<< main page
whoami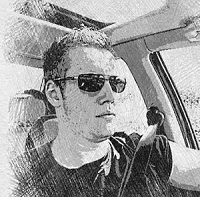 I'm Lukas Lotz
I'm a software developer and mostly do C# for a living. However, I'm interested in software craftsmanship in general. I like learning new things and testing out stuff. Most of the time I prefer simple over fancy as you may have realized while browsing this website.
As being a software developer not only includes writing code, I like finding new ways to be efficient and put out awesome stuff. Being able to be a team member is as important as shaping those coding skills.
And then there's a private life. I won't tell you more about me here, so take a look at the content's of my blog. Sometimes there's some private treasure that I'm sharing with you.
render time: 5.40ms / page size: 5.12kB